Do you remember that show on TLC with Stacy London and Clinton Kelly? I loved that show. Stacy and Clinton would basically take a person afflicted with a history of poor fashion choices and habitual self-neglect and transform them into a best-dressed vision of self-confidence and joy! It's amazing what the right clothes can do for a person.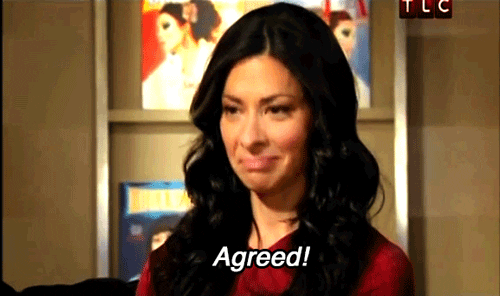 As a professional photographer, one of the first questions a client usually asks is, "but what should I wear?" That's about the time my heart stops beating and my breath catches in my chest, and I'm thinking, for the love of goodness, wear some clothes. I'm not that kind of photographer!

Depending on the season, your personality, style, budget, etc..., what to wear can be a highly personal decision and one that affects you both inside and out. This is, after all, a portrait that will hang on your walls for generations. You don't want to end up as a highlight on one of Ellen's flashback segments (unless you do, and there's a time for that; #halloween). The good news is, there are some great tips and tricks out there to help you decide.

To that end, here are my top 5 universally-accepted ideas of what not to wear for your family portrait session:

1. Neon - just don't do it. Never wear neon. Very few people can pull this off, and even then, they might regret it. This isn't the 80's and you aren't Madonna.
2. Graphic Tees - or anything with writing, logos, slogans. If you're investing in family portraits, now is the time to step-it-up a bit. Not necessarily a tux or a ball gown, but something that doesn't advertise anything other than how beautiful you are.
3. Ill-fitting Clothes - if you aren't comfortable in what you're wearing, that can easily translate to your images. And when you look back, if something was too big and made you look larger than you are, or something too small or too tight, you will recall that feeling every time you see the photo, instead of how amazing you were when it was taken.
4. Matching Outfits - this is a one-way ticket to an Ellen flashback. Just, no.
5. Anything Maverick - Okay, I know I just said no matching outfits, but clothes should be coordinated to some extent, so don't be the misfit-rebel-outsider. If it's winter, and everyone is wearing long sleeves and pants and you show up in shorts and a tank-top, your family will never let you live it down (and no, I can't fix that in Photoshop).  
Okay, so I recommend taking everything with a grain of salt, understanding that most rules were meant to be broken, and any other cliche that applies. 

Now that you have a good idea of what not to wear, you can mosey on over to my pinterest page for some quick tips on how to actually style your family for their photo session.

Make every day beautiful!
Shelly G.
Please reload